Noticias

Certification EN 9100
PRO-SYSTEMS SpA is announcing that its Division for the production of fabrics for advanced composites with carbon and other fibres, has been recently certified EN 9100 (Quality Management System for Aviation, Space and Defence).
This certification released from TÜV Italia joins the certification ISO 9001, obtained in 2003 and just renewed from the same Certification Body.
Commenting on the announcement, Dr Adalberto Montagna, President and CEO, stated "This recent certification of EN 9100 for aeronautic applications represents a new milestone in the growth of the Company.
We have made during these years significant improvements in our manufacturing capabilities and even thanks to the professionalism of our Team and our continuous strong engagement, we reached this important step which will open new prospects for our Division for composite applications.
Pro-Systems with its Division Protection, is moreover continuing to be focused and to grow as worldwide key supplier of fabrics and systems for ballistic and multi hits protection, offering to all Customers the most advanced and lightest solutions for Army and Law Enforcement, through its facilities in Italy and even through the US Company Pro-Systems USA LLC active since 2015.

PARAX 2000
En el curso de la próxima feria MILIPOL, que se desarrollará a París del 17 al 20 de noviembre de 2015, Pro-Systems presentará el nuevo producto PARAX® 2000, por la protección al cuchillo, que gracias a la producción en rollos y al óptimo nivel de rendimiento, les ofrecerá a los productores de chalecos anti-hoja y multi-hit una solución válida y tecnológicamente avanzada.

PARAX® 2000 completa la línea de los productos anti-cuchillo, anti-spike y multi-threats de Pro-Systems, que se confirma líder en los productos especiales por la protección balística y anti-hoja.

SPEED CHALLENGE POLICUMBENT PROJECT
Pro-Systems ha participado en la realización del proyecto POLICUMBENT, proveyendo materiales compuestos por la construcción del prototipo PÚLSAR, vehículo a propulsión humana, que ha establecido el récord italiano de velocidad con Andrea Gallo, de 116,19 km/h durante el SPEED CHALLENGE World Human Powered.

Para decubrir más es posible visionar el link www.policumbent.it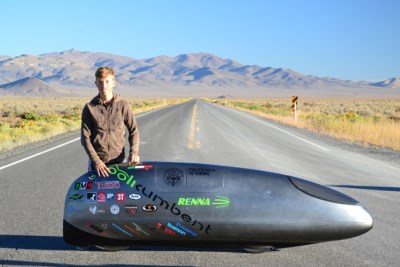 Archivo de noticias